CENTRALIZATION
Property management can be done more efficiently with some work done off-site
If you recognize the power of enabling employees when they are not on-site, Buzz offers remote communication capabilities purposely built to easily work across multiple properties.
Connect the Buzz Communication Center to your existing property management system and every form of communication, and all property management information is available in one simple interface. Buzz becomes your telephone system and digital communications platform so that all interactions with residents can be seen in one place....for employees on or off-site! For most, the Buzz Communications Center is much less expensive than how you are handling just telephone calls now.
Combine this with Smart Automations from Buzz and 50-80% of mundane tasks don't need to be done by expensive and over-worked on-site personnel. Let your talented on-site people focus on the high value stuff where a human touch is still critical!
Contact Buzz to learn more about the Communications Center and how to get started with centralized and remote work.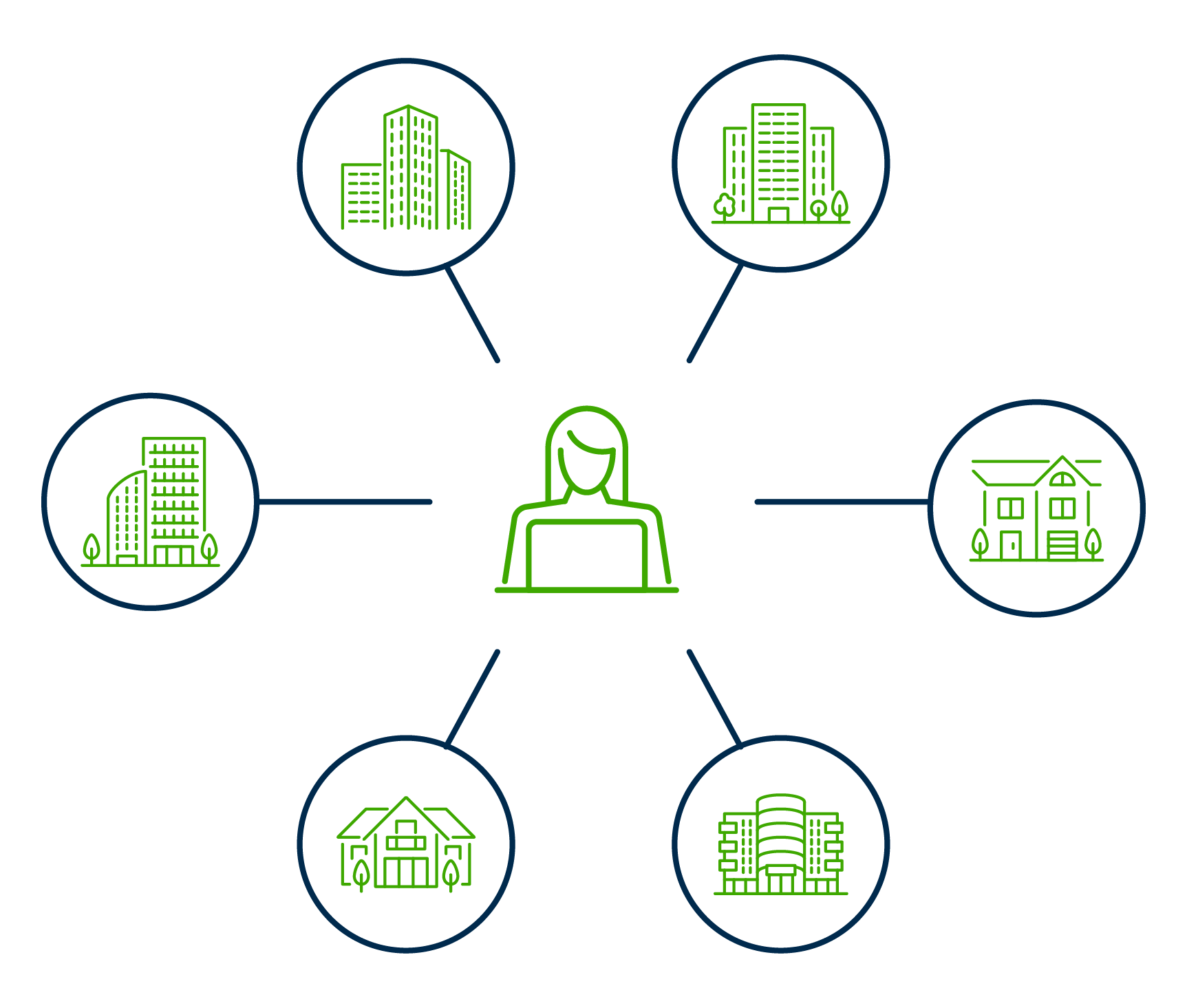 POWERFUL CAPABILITIES
The Communication Center helps employees remain accountable when working remotely or from a central location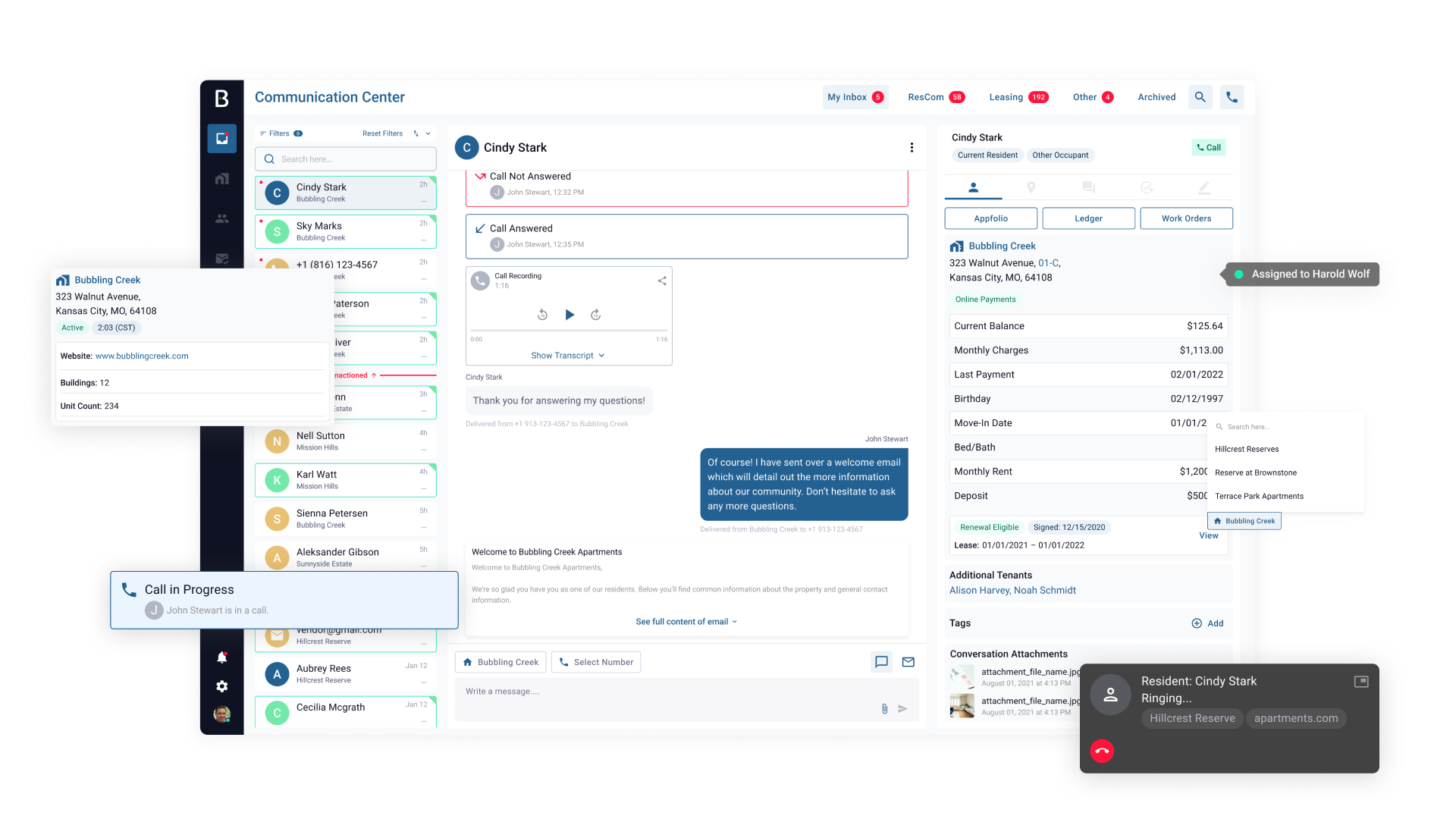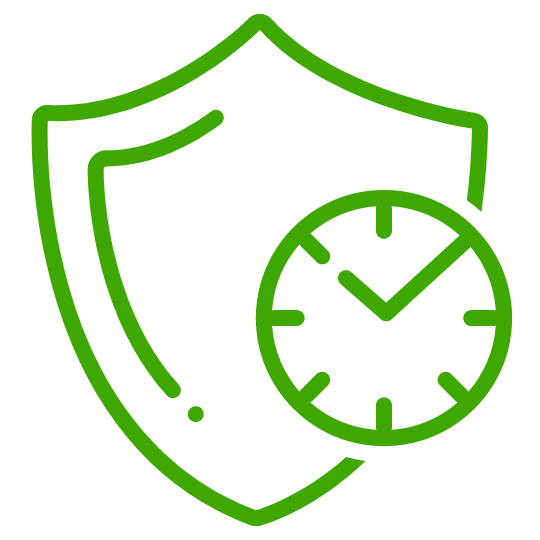 All Communication in One Place
One interface enables in-bound & out-bound calls, texts, emails and voicemail drops all in one place. And the same single interface works for ALL of your properties at the same time! There is no need to click around, or sign into multiple accounts to answer questions across all properties.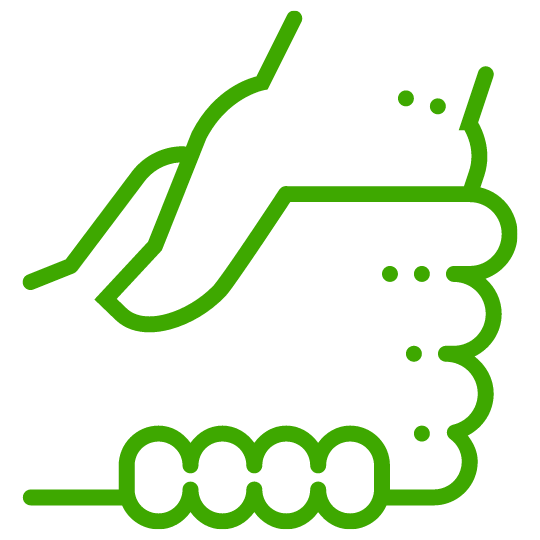 Integrations
Connect Buzz to your property management system and go! The simple Communications Center pulls the data needed into a simple interface to answer most questions across multiple properties.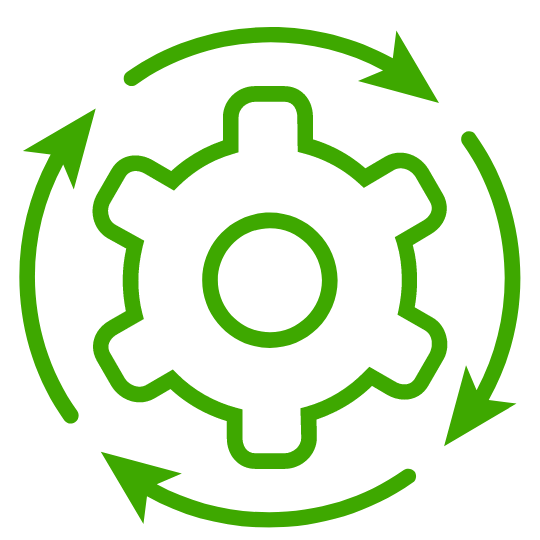 Task Management
Simple, integrated communications are great, but organized follow-up delivers results. Things don't fall through the cracks because it is easy to assign, accept, and review tasks as part of overall communications.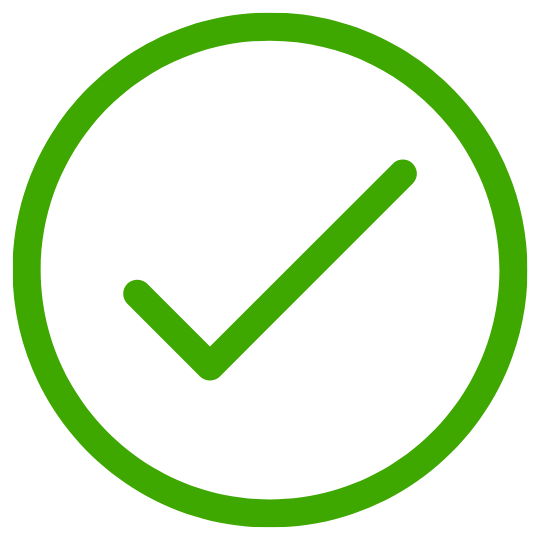 Smart Automations
Reduce the amount of busywork needed to be done by employees by automating the repetitive tasks associated with key property management worksflows such as Collections and Renewals. Smart Automations are key to a successful central or remote work initiative.
BIG PICTURE
Labor issues are challenging property management...and are going to get worse
America is facing a labor crisis and the property management industry is being hit hard. An aging population, a lack of immigration and a generation not well prepared for the workforce challenge every industry. Property Management faces the added difficulties associated with incredibly high turnover rates and the need for talented people capable of doing many functions.
Most other industries recognize the value of some level of specialization and removing busywork from front line workers.
The productivity of on-site employees is destroyed by the constant interruptions associated with basic resident interactions. Innovative property operators are seeing the value of enabling off-site employees to answer the ongoing repetitive questions that come in from tenants and vendors.
Buzz solves these industry challenges by reducing basic repetitive tasks (Smart Automations) and enabling central and remote work (Communications Center).
Contact Buzz to learn more!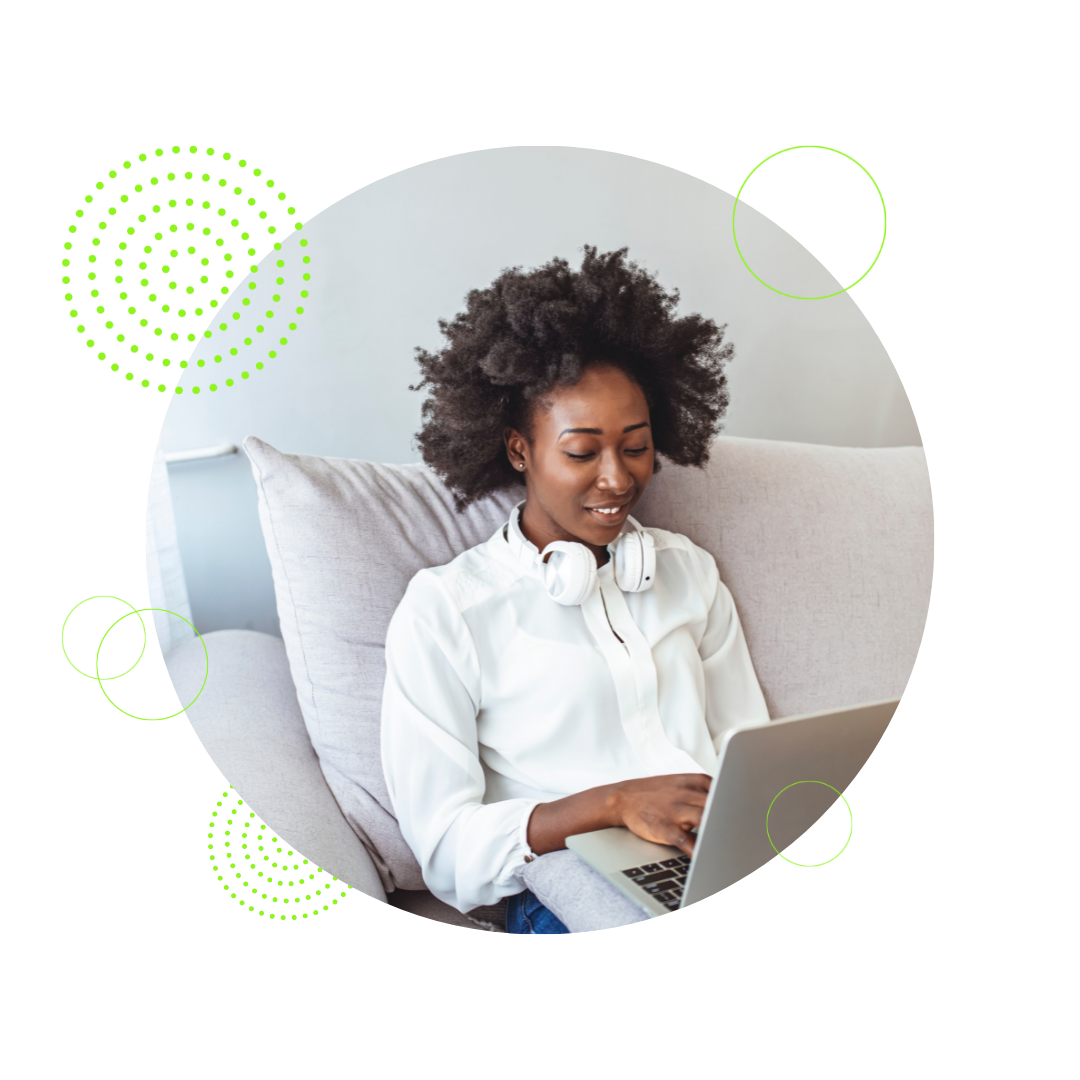 Centralization or remote work?
The reality is that people need to be able to answer questions and interact with residents and others even when not on site. They also have to be able to have information about multiple properties instantly rather than jumping between different screens and accounts. Whether your company thinks about enabling remote work or having people work at a central location, the Buzz Communication Center makes it easy!
Does Buzz replace calling/VOIP software?
Yes! All texting, emails, voice calls and voicemail drops can be done through Buzz. All you need is an Internet connection.
Does Buzz replace my property management software?
No. The Buzz Communication Center is a simple software module that is designed to easily connect to your existing system. It is easy to setup and require little training. Buzz has experts to help with any questions or training to get you up and running fast.
Do I need Smart Automations if I get the Communications Center?
You do not have to use Smart Automations to get the benefits of using the Buzz Communications Center. But, Smart Automations remove busywork for employees....whether they work on-site, or from remote locations. The two products are designed to work together, but either can be run with great results on their own as well.